Gift A Book For Christmas 4 – Brand New Folio Society Books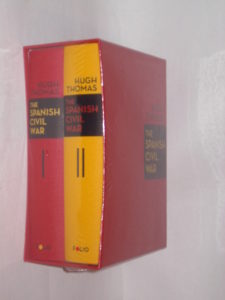 We always have a fine selection of brand new unopened Folio society books that are still in their original unopened cellphane wraps, you can view them at Brand New Folio Society
Good reasons why books make great Christmas Gifts
Books are better than many other gifts; they don't make you fat, they don't wilt, one-size-fits-all, and they are a lot more interesting than socks!
Books make great gifts because they can be thoughtful, and sometimes also thought-provoking. People can be amused and entertained by humorous, quirky, witty titles. Good books can prompt ideas that change the way we think and can make a difference… helping to make life better and more interesting.
Books are important in various unexpected ways, books allow readers to travel without using their feet, books give wings to our imagination, books are full of knowledge, joy, happiness, wisdom and so much more, books are more than enjoyment, books have the capability to transform your life, books can help you in your hardest time, books can make you realize that you are not alone in this world if you are struggling, books gives a solution and gives you a new way and a new perspective to look at different things and situations.
The right book can be an answer to the motive behind what drives a gift buyer's choices: to express love; to show sentiment & affection; to convey sympathy; to say sorry; as a little token of appreciation; a special keepsake; to honour a special occasion such as Christmas with a lovely affordable present; a seemingly random act of kindness, to raise a smile; and, sometimes, just to make someone laugh-out-loud.
Books are such fabulous value for money, and can last a lifetime. The recipient of a gift book may treasure it forever; that's why books make great Christmas Gifts.
We always have a fine selection of brand new unopened Folio society books that are still in their original unopened cellphane wraps, you can view them at Brand New Folio Society