Gift Idea No.7 – Franklin Library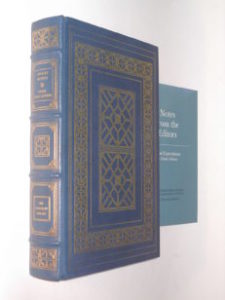 Great Expectations Charles Dickens Franklin Library 1982 at Franklin Library
Franklin Library consists of fine classic leather bound books, collector editions produced over three decades, from the early 1970s until 2000.
Here are just a few of our favourites:
David Copperfield, perhaps Dickens's most popular work, a sprawling portrait of life in Victorian England.
Poems of John Keats an English Romantic poet.
Tales From The Arabian Nights by Sir Richard Burton open the hidden door to an Eastern garden of delight.
The Adventures of Huckleberry Finn
What's your favourite?
Find our full range of books at Franklin Library